Incredible adventures for big families
Thai vacations that will be remembered forever!
Traveling with a big family can be intensely expensive! And traveling across the world seems too hard to plan.
You want family to get together and you know it would be worth it but who has the time to plan for everyone!
What if you could create an incredible (and affordable) experience for every member of the family!  What if you could create memories that your children and grandchildren would remember forever?
A year ago, I was in charge of planning a family reunion in Thailand and felt so frustrated trying to make things work. I noticed that Thailand has so much to offer, but it's hard to find reliable connections. I thought that simply searching everything on the internet would fix it, but it didn't tell me everything. I tried reading all the recommendations and reviews on Google, TripAdvisor, and other websites, but I couldn't find the right answers or suitable outcomes. Because they do things differently in Thailand, I felt hopeless and frustrated. So I asked friends from different locations to see what options were out there, and I called countless numbers for places, people, and services to find the best solutions.
I realized that family bonding and creating memorable experiences are what each family member needs. Now I know that I might hold the keys to the solution. I believe my service will change the way family trips, reunions, and team building work.

I was planning a big family reunion with my 4 children, 16 grandchildren and brother/sister in law. We wanted to go somewhere exciting and do activities that everyone would enjoy!  It was pretty frustrating and overwhelming! Finding suitable lodging, honest services, and hidden gems in Thailand has been like finding a needle in a haystack. I spent so much time searching and calling countless local people, places, and services to arrange hotels, transportation, and restaurants. I wasn't getting very far and I just wished I could find someone to do it all for me!  So I started looking for travel companies but they were all difficult to contact and had confusing or overpriced packages. 
I found Into the FUN traveling company, and they took EVERYTHING off my shoulders! They customized my traveling plans, provided detailed schedules, transportation services, and made each connection smooth without any waiting time.   I didn't have to plan or call multiple numbers to get what we want. What's even better is that they let things go at my family's own pace.  Each activity ran smoothly, and we were able to hit everything without feeling forced or rushed to follow strict schedules.
Now, whenever we get together, the cousins can't stop talking about the adventures they had together. They are more connected than I ever imagined cousins could be. I never had this type of relationship with my cousins, or even my siblings, really. Everyone loved getting to know each other more deeply, and we realized that we travel so well together. We couldn't have imagined that we could get 18 kids to love the same activities, but thanks to Into the FUN, it was a breeze.
Traveling to me is SO stressful.  If I'm not well rested, I struggle the next day to enjoy activities.  Into the fun was incredible!  They planned a perfectly balanced itinerary that always left us both rested but thoroughly entertained and enriched! 
Into The Fun made our vacation perfect.  She always made sure there was lots of good food.  I liked all the activities- Even the ones for the little kids.
It was great! Everything was planned and there was a bunch of fun things and fun experiences!  I liked all of it! Highly recommended!
Into the Fun gave us the best tour of our life! We got to experience amazing Thailand for 2 weeks, and wish we could stay for a whole year. It was so much to do, so many places to go.  We'll definitely be going back!
Ready to start planning your dream reunion adventure?
Are you wanting something amazing for your family?
Do you want to make sure you stay within a budget?
Is it time for you to connect with your family?
Aren't you tired of snow, and  wanting sun and beaches?
Is American food boring, and you want something healthy and inexpensive?
Do you want heaven of fruits and exotic Thai food?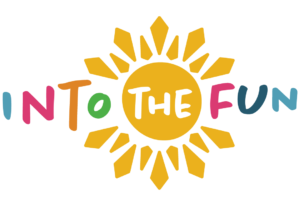 LET'S START PLANNING TODAY
Check out some of our videos and see what fun you think your family may enjoy!
Schedule a free consultation where we'll go over your budget and propose a basic plan for your family.
Share with the rest of your family and get their input (optional)
Meet with us to secure your travel deposit.
We'll work closely with (but totally for) you to create an incredible itinerary that is PERFECT for everyone in your family.  And we promise to do it within your budget!
Book your family's travel to the Bangkok Airport (we'll help advise).
We'll pick you right up and take you every step of the way!
First, pick your length of travel.
We need to reshape our own perception of how we view ourselves. We have to step up as women and take the lead.
Influencing the way people, organisations, and movements think and act.